【HOLMES】
CLICKFORCE develops various system platforms on its own. The purpose is to make good use of system tools to meet advertisers' required settings and effective traffic management that website owners expect. And make daily advertising performance one-stop management, effectively track and adjust, and improve the success rate of data marketing.





HOLMES DATA (DMP)
HOLMES DATA has various data sources, including the MULTIFORCE network and a variety of certifiable data to analyze user behavior! Meet the basic needs of the site, observe the traffic and report query; analyze the interest report, customize the crowd, and learn more about the audience. At the same time, you can also evaluate the effectiveness of advertising and media.
《Algorithm》: There are hundreds of millions of data every day. Algorithms are needed to assist in tagging and extracting the essence. After statistical analysis, the results can be subsequently verified for accuracy.
《Export》: Data labels, if export verification cannot be used, it can only be used as reference for market research. Over time, the validity of the data will decrease. HOLMES DATA can use the calculation results in Google, FB, MULTIFORCE ... and other platforms.
HOLMES ADS (DSP)
Its roots come from the digital marketing needs accumulated over the past ten years. It is integrated in HOLMES ADs, which helps optimizers to easily complete settings and achieve KPIs.
《Combined with third-party data》: In addition to the data of HOLMES DATA, it can also be used by integrating telecom big data and related interest groups generated with eLand technology as the core.
《Support multi-screen》: With cross-PC, MOBILE, PAD and the latest DOOH, provide multi-screen cross-media purchasing services, as long as there are consumers where there is CLICKFORCE.
《Integrate resources from different sellers》: In addition to selecting websites for customers, it also works with different sell sides in different ways to provide more traffic for customers.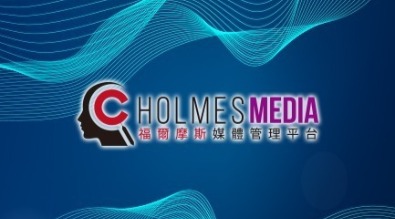 HOLMES MEDIA (SSP)
HOLMES MEDIA provides a wide range of customers and a variety of advertising forms to increase media revenue.
《Integrate different buyer resources》: In addition to HOLMES ADS, revenue sources can also cooperate with different Buy sides in different ways to increase website revenue.
《Support for various screen media》: Whether it is pc, mobile, or DOOH, they can be integrated in HOLMES MEDIA to implement the One Platform Total Solution concept.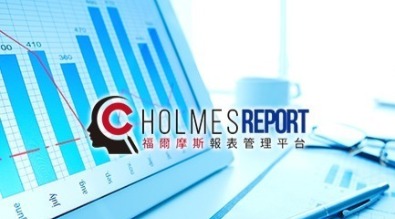 HOLMES Report
Integrate HOLMES ADs, HOLMES Data, Google DV360, Google ADs, GA, Facebook, Yahoo Native seven platform data, so that data optimizers, business personnel, and marketing personnel can complete tedious cross-platform report query and analysis operations on a single platform. Adjust and optimize according to the report.