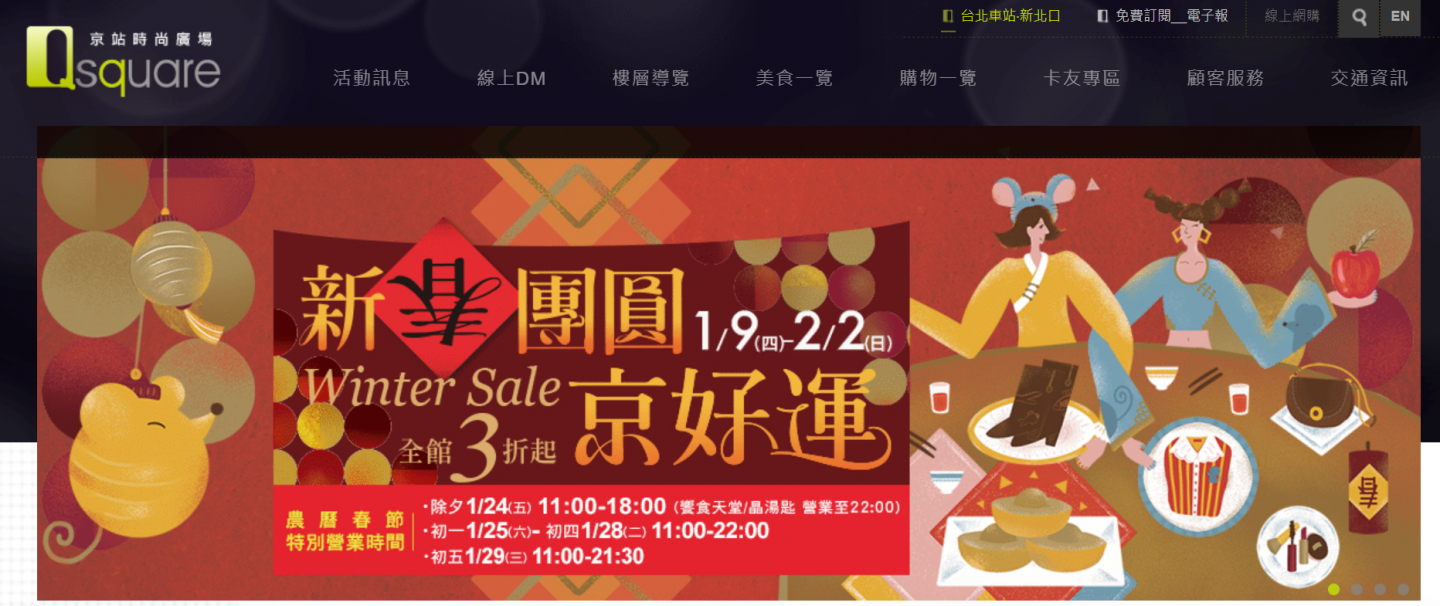 More than one million ads a day are exposed


At the end of 2019, QSquare Jingzhan Fashion Plaza is entering its tenth year! Located in the heart of Taipei City, the Plaza has become one of the most iconic shopping malls in Taiwan, attracting thousands of visitors every year. The 10th-anniversary birthday celebration is also the first cooperation between Jingzhan Fashion Plaza and CLICKFORCE. The main appeal is to maximize the exposure of the lucky draw information through MULTIFORCE ad-network hoping to attract new and returning customers during the anniversary. And how does CLICKFORCE help Jingzhan Fashion Plaza stand out from the crowd of department store anniversary sales period?
Precisely Target Audience


The main customer of Jingzhan Fashion Plaza has always been young office workers and students under the age of 40. Therefore, during the anniversary, in addition to strengthening targeting on this age group, also based on the four themes of food, clothing, fun & travel, targeting the delivery of interested groups such as outdoor tourism, boutique fashion, sports.

Enhance the delivery of large and well-known websites​
Due to a large exposure of customer requests, CLICKFORCE specially selected several well-known news, lifestyle, and women's websites to enhance their advertising delivery, such as Yahoo, ETtoday, Juksy, Taiwan Talent Show, and Niu News, etc. Let the advertising exposed to those websites to enhance communication with young people and women.



Multiple advertising formats


Besides regular banners, this campaign includes more graphic and magnetic ads. In addition to a regular banner that can successfully attract the attention, it also uses graphic ads to complement the campaign information description but also puts a lot of magnetic ads, when audience browsing the web, be non-disturbing, but interactive ads.
The campaign ran for only 22 days but created 23,000,000+ impressions, exceeded customer expectations by more than 15%, and averaged over 1 million impressions a day, successfully created an astonishing media traffic for the 10th anniversary of the Jingzhan Fashion Plaza.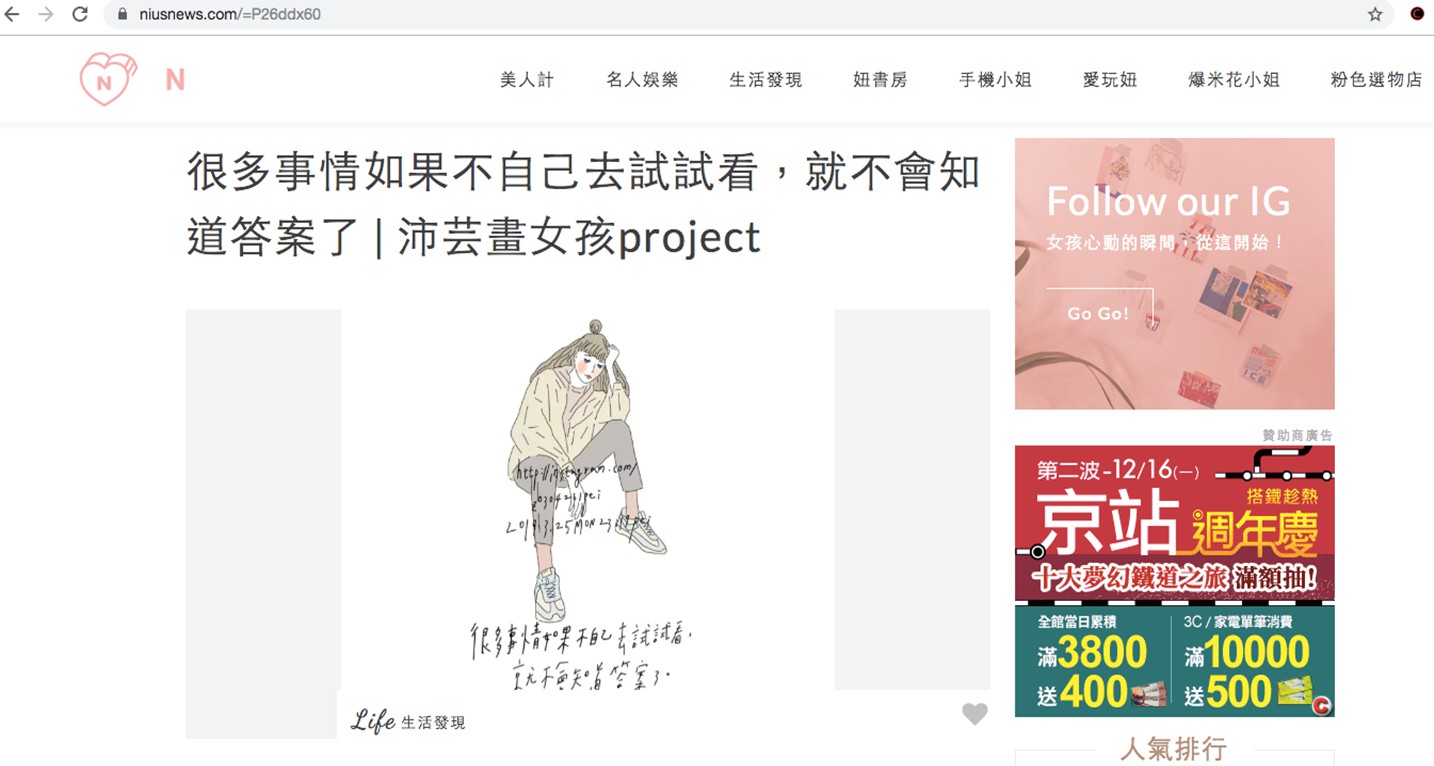 〈手機版〉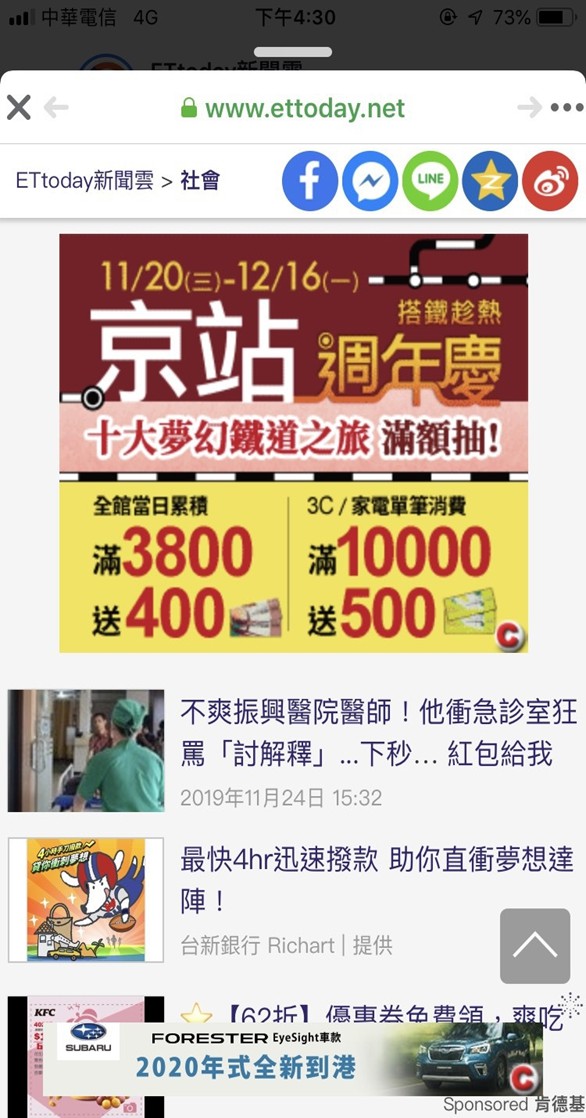 CLICKFORCE提供24小時零時差專業服務與360度全方位媒體整合方案 ; 相關業務請洽:域動行銷02-2719-8500