"The matching current affairs topic are usually one of the marketing strategy for brands", but how to promote the product smoothly through current affairs? AGORA SPIRITS' first collaboration with CLICKFORCE is to combine with the presidential election to promote the " Agora Daqu" series of products, using the system to add real-time synchronous invoicing results into the material, so can get closer to consumers, enhance eye-catching effects to achieve branded products can stand out from many options, generate high impression and interest to achieve purchase desire.
Different from the previous Display banner, vivid material to attract attention
In the past, most of the network advertisements were static image materials, for consumers to have a good experience of product information, CLICKFORCE customized the material of " Agora Daqu ", in the meantime, we also added the highly discussed results of the 2020 presidential election on the banner, hoping to capture the attention of consumers and interact with the banner through the heat and creative format.
Cooperate with well-known media to make the perfect combination of advertising and media
The biggest success of Campaign is the CLICKFORCE has the advantage of cooperated with more than 3,000 publisher media in MULTIFORCE. In the pre-advertising stage, HOLMES DATA (DMP) is used to extract potential target audience, and effectively find target audiences that are highly relevant to the product, so that we can select well-known websites and focused for our clients to advertise on, such as ETtoday, SET News, TVBS, UDN, CTSE News, Formosa News, USTV, Mirror Media, etc., so that the advertising spend can be truly spent on the right audience.

Today is the age of digital marketing, and there are all sorts of innovative formats of advertising on the market, but how do you make an ad that attracts and interests the consumer among the many? "Customization" + "creative" + "great consumer interactive experience" becomes very important. CLICKFORCE can provide customized content from the material to the advertising media platform and capture the consumer's attention, as in this successful case of AGORA SPIRITS, the professional team proposes an invoicing project that combines current topic, which resulted in 6 million exposures during the presidential election, reaching 243%.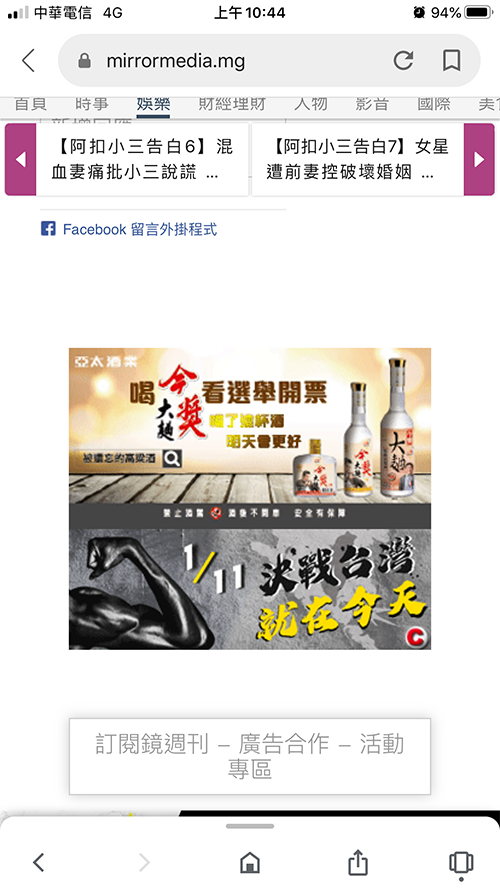 〈PC〉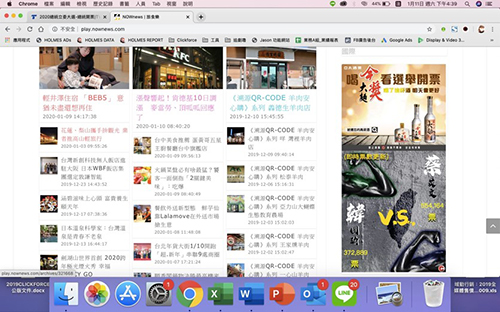 CLICKFORCE提供24小時零時差專業服務與360度全方位媒體整合方案 ; 相關業務請洽:域動行銷02-2719-8500