Double 11 festival, one of the most important sales festivals of the year for e-commerce. In order to achieve the target sales effect, all kinds of auxiliary marketing strategies such as discounts, events, advertisements, etc. need to be launched at this time.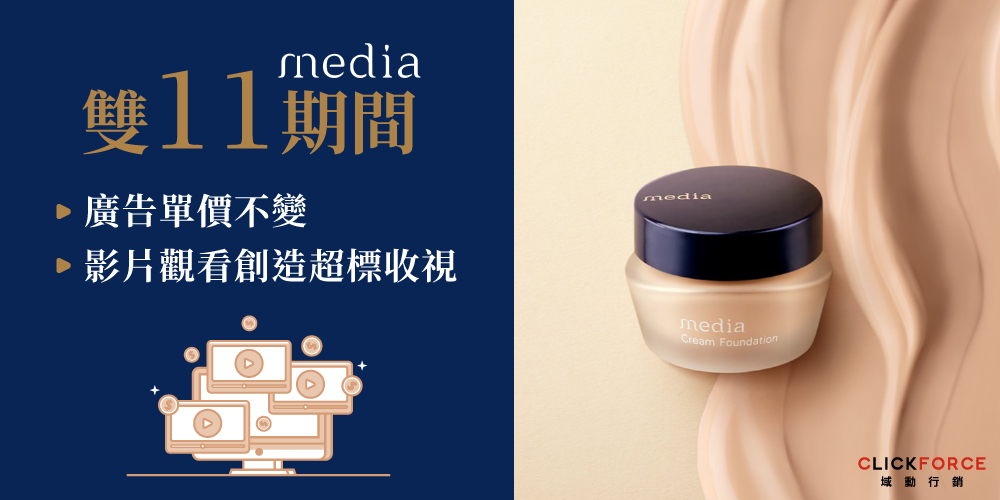 Nowadays, programmatic advertising purchase mechanism has become mainstream, allowing the market to determine advertising costs by real-time bidding, which is often the main reason for the high advertising costs in popular time periods.
Therefore, how to find the most effective advertising method at such a hot and critical time has become an important issue for advertisers.
And how does KANEBO MEDIA still achieve excellent advertising performance at a reasonable cost during the November Digital Festival? There are two observations as follows:
1. "Price" Is there really no choice but endure high-priced traffic?
Facebook, keywords, and DPA shopping ads with the best conversion results tend to have the highest cost during these popular periods. In addition, network ads and native ads are also a battleground for advertisers.
And KANEBO MEDIA is looking for another opportunity. During the rush period, they switched to "video viewing" as a phased marketing purpose instead of bidding for high-priced clicks on the diversion battlefield. This alternative strategy has instead created a differentiated exposure effect for its own brand.
2. "Effect Control" Accurate hybrid data is still the core key
Even if the cost is controlled properly, the ability to keep improving still returns to the fundamental of digital marketing – "Precise data"
This time, we are still dealing carefully with hybrid data. Through the dual-core data of telecommunications and invoices, we have included two types of customer groups:
1. Potential buyers who visited sales counters and stores
2. Those who have consumption experience in designated brands and in-stores.
Listed real behaviours digitally, and then touched by the audio-visual materials, to effectively present the ad's sentiment.
Under the control of price and effectiveness, MEDIA not only did not increase the unit price of advertising during Double 11, but even exceeded the target achievement rate, creating a different and more eye-catching performance for MEDIA.