During the Lunar New Year, McDonald's cleverly combined its own products and festival features, and used big data to carry out advertising campaigns. In this campaign, many "homecoming and festival-related tags" were used to target the right audience. Here are the strategies we applied :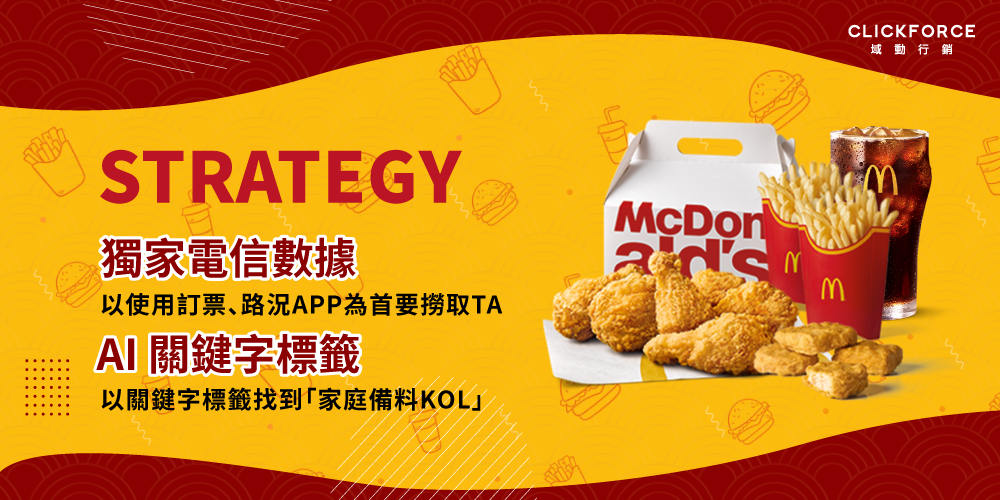 Returning home Audience :

With Telecoms Data, we can primarily focus on users who book tickets or download APPs for road conditions.

Festival-related :
We use the festival-related word as Meta Keyword. For example, Chinese New Year dishes, souvenirs, votive candles, etc.

Those strategies are based on the local festival, put advertisements in the right festival and the right audience, raising views of website substantially by increasing the relevance between ads and consumers. Eventually, we successfully created pageviews that exceeded the target by 20% for McDonald's.