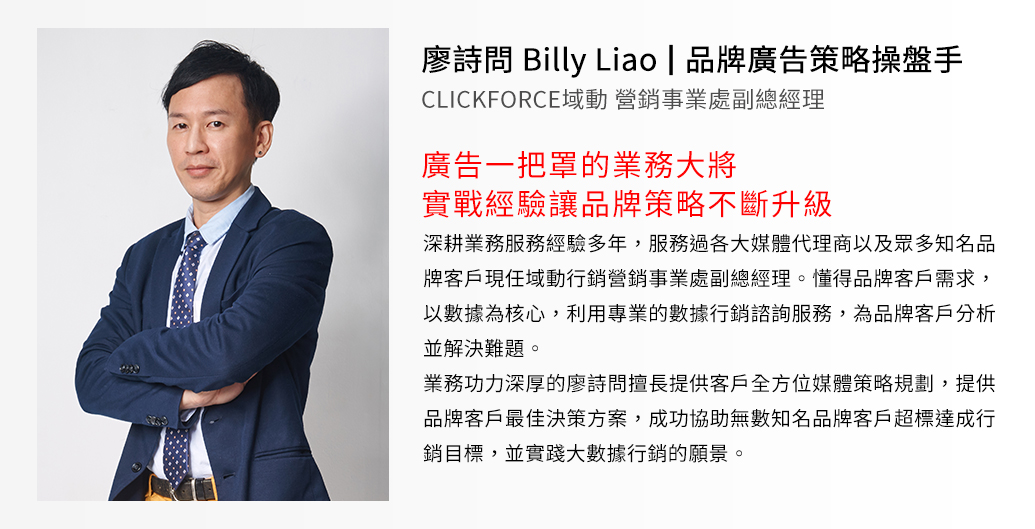 The The most frequent reasons heard from clients that make them decide to break up the partnership with former digital marketing agency is because of bad ad effectiveness.

Generally, when I hear this kind of problem, I will ask clients in the first place: "Which kind of effectiveness do you mean?" CPM, CTR, Views, UU, Time on Page, Bounce Rate, CVR, those are different type of effectiveness. Some clients can quickly tell you what is the goal, but others only tell a vague idea.
It's an appropriate time to look back and review: "Which part is going wrong?"


Before we discuss ad result, we can see they're quite a few digital media categories, but if they are distinguished by function, they can only be roughly divided into 3 media types: exposure type, diversion type, and conversion type, and these media can be accomplished the goals of each stage in the marketing funnel.


No matter the pressure is from supervisors or the revenue target of clients normally always expecting ad effectiveness shows immediately with the lowest cost in the shortest time.
It's reasonable to expect spending the budget in need, but only if the product is giving an impression quality with a price lower than the market or an exclusive technology in the world; otherwise, all sales behaviors basically follow the marketing funnel. Before coming to a conclusion from execution review and effectiveness analysis of each media, we need to clarify what the stage of the marketing course is now and make a specific goal.


According to the experience of personal and team service clients, we found the following influence factors might cause failure: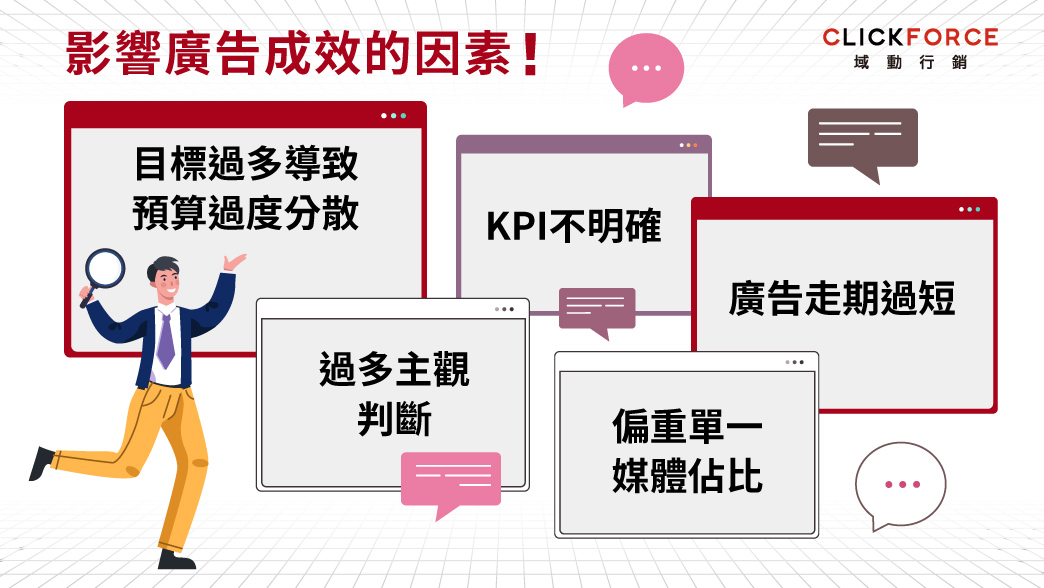 Factor 1|Too many goals lead to overspreading of the budget
The media needs sufficient ad execution quantity and time optimization. If the budget is limited, will be recommended to select a single target to accomplish, reduce the execution of media.


Factor 2|Too short of digital ads exposure period
As mentioned above, system optimization takes time. If it is an activity that requires a large number of exposures in a short period of time, it is difficult to expect effects beyond the exposure.


Factor 3|Too much subjective judgment
The advantage of programmatic buying is that the system can automatically optimize the advertising delivery target based on the execution result. Unfounded "guessing" usually only affects the system's learning and optimization, thereby reducing the effectiveness of advertising.


Factor 4|Unclarity KPI
Not any single media can accomplish all marketing purposes. Programmatic buying will also have different optimization mechanisms for different marketing purposes. Therefore, clear KPIs are needed to formulate a clear media or crowd strategy.


Factor 5|Too many proportions on a single media
Having the expected feedback of conversion media is because of the early exposure or diversion media delivering product information to consumers. But, once clients saw that the keyword conversion effect was good, they turned off all media and only retained the keywords immediately. As a result, the conversion cost immediately increased over 150% in the following three days.


In the past two years, many industries have been affected by Covid-19. Therefore marketing budgets need to be planned more carefully. However, digital advertising has continued to flourish, and optimization mechanisms have continued to improve, making good use of the characteristics of various media and setting out various stages. Clear marketing goals are to be implemented step by step, and at the same time, try to avoid the conditions mentioned above that affect the implementation of the system. I believe that everyone can be invincible in the sluggish market.