Today's consumers' lives are tightly integrated with digital technology. When they don't grab their mobile phone, can't access the internet, don't know what their friends are doing, they will feel uneasy. And the time of 24hrs per person a day is not increased by the number. Digital life has changed the habits of consumers and the use of media devices is also different. Moreover, the digital deduction has accelerated the changes in lifestyles and concepts. It is no longer a minor change in 3 years and a major change in 5 years; rapid changes also increase complexity. The social impact of well-known amateur Internet celebrities sometimes is bigger than the media platform.
How should the thinking of the media industry and the advertising industry respond to future trends? How to seize the consumer's motivation (mental), attract more attention to media content, and achieve more effective marketing for advertisers in brand building, product and service promotion?
In 2018, CLICKFORCE and several partners jointly proposed the concept of "hybrid data", combining data from all parties to extract more accurate data, identifying the dynamic interests of consumers with higher probability, and assisting advertising strategies to stop wasting budget. Observe the future digital trends: based on data, we should cooperate with consumers' behaviors, combined with the "cross-five screens" advertising strategy, to achieve "best results, The lowest cost" promotion plan. With "One Platform Total Solution", marketing complexity can be efficiently simplified.
As for how to purchase five screens (PC, Mobile, Tablet, IPTV, DOOH/outdoor screens) on one platform, and combine the data to achieve accurate delivery of advertisements and give the correct TA (Target Audience), it is bound to be the future trend of digital development. This [10.18 Five Screens Joint Press Conference] was hosted by CLICKFORCE and co-organized by TAAA. It brought together many well-known companies in the industry to discuss the future development and countermeasures of the Five Fireflies trend under big data.
At the beginning of the conference, CLICKFORCE General Manager Freya Yan directly broke the topic and put forward the argument of the future digital trend: "Modern people are exposed to screens for more than 50% a day, and the attention of future consumers will either be on personal screens or the screens on road; technology makes consumers' time fragmented, and only "data" can help to reconstruct fragmented information." Freya summarized and sorted out the various trends in 2020 into "data integration", "platform software integration", and "efficiency information integration" which will be the focus of the future development of digital advertising. Only through effective integration of data and platforms from all parties can we truly practice " One Platform Total Solution".
Next, industry experts analyzed the important trends of "Five Screens" and "Data" from different standpoints. The chief operating officer of the network thermometer Jane Lin gained insights into consumer Facebook through network data and analyzed the fragmentation of the five screens. "You cannot communicate with different ethnic groups using only one angle or plan. You must use data to understand consumer preferences to make brand advertisements effectively reach" said Jane Lin. Weber, GroupM director of data, also said that the combination of Technology + Data can better understand the relationship between consumers' use of new media and shopping behavior. And explore the changes in consumers' lives by technology and innovation. At the same time, it also addresses the impact of such trend changes on media and advertising. The influence of marketing communication strategies with consumers.
Furthermore, the purpose of any marketing plan is to sell. Happy Lee, the product chief of 91APP, a well-known e-commerce enterprise platform, said that by integrating online and offline brand CRM member information, "data" can effectively understand consumers and allow consumers to learn more about it. There are consistent membership services on Offline and Online. And the deputy general manager of CLICKFORCE Product Development Department Joey Hsueh proposed that the downward data (CRM, CDP) needs to be integrated and upwardly integrated to place advertisements through multiple channels, and POOH can be achieved through Omni Screen, Omni Data, Omni Channel, and Omni Time.
Continued by Verizon Media (YAHOO) Taiwan Media Business Group General Manager Jack Fang, Frontline Media General Manager Mac Ma, and Chunghwa Telecom's Digital Convergence Division Chief 吳致達 to discuss Digital (PC/Mobile/Tablet), DOOH (Outdoor), MOD( TV) The new world of future development, three different platforms and devices, explain the introduction of digitization, and what new horizons the future trend development can bring to consumers, increase consumer acceptance of advertising, effective reach, and enhance the brand reputation.
At the end of the conference, Amber Chung, Digital Chief of UC Group, from the perspective of an advertising agency, deciphered how to combine data and technology applications in the five-screen era to create a cross-screen content marketing strategy and experience. She believed that future marketing solutions must be created with a good user experience so can double the communication effect.
Billy Liao, deputy general manager of CLICKFORCE Marketing Department, continued to explain how to determine the TA expansion and tracking strategy and advertising effectiveness in the five-screen era. In the future, the integration of the five-screen and the expanded application of data strategies will mature and develop within one to two years.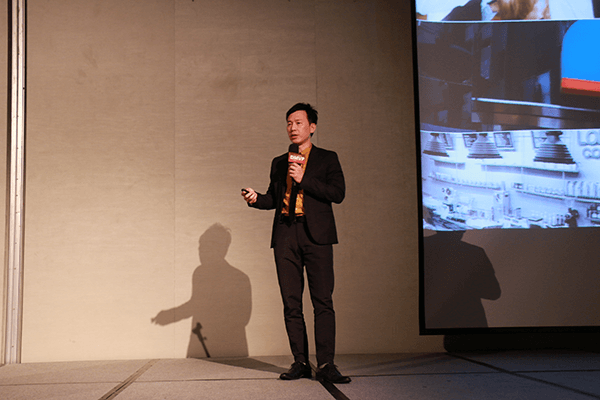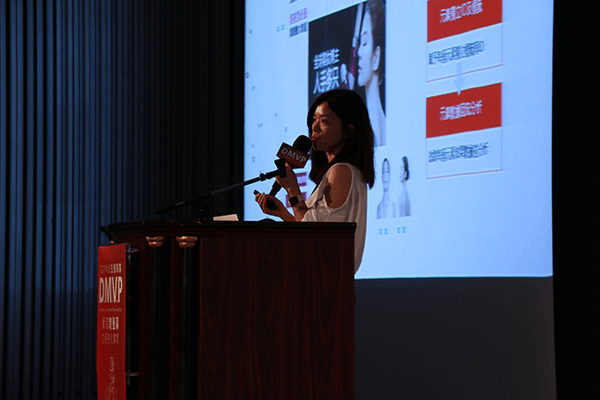 The whole conference revealed that the future digital advertising marketing generation is "One Platform Total Solution", with data hybridization as the core, providing Omni-media procurement and multi-screen integration technology. According to the characteristics and needs of advertising, flexibly arranged on personalized small screens and large screens for an outdoor domain is used for advertising delivery. And integrates digital and external media traffic, and reaches a wider and deeper potential consumer, allowing advertisers to have more diversified and effective advertising delivery channels. Realize the vision of "using the right screen, delivering the right advertisements to the right people at the right time"