Nowadays, the internet is too convenient, as long as you use your fingers, and that you can fulfill all your needs. Allowing consumers to unknowingly complete online purchases and services related to food, clothing, housing, transportation, education, and entertainment...Of course, this also means that consumers will leave a complete and clear footprint on the Internet. There is a very good ad saying, "Technology always comes from humanity." The Internet will develop into a complete service in the future because they all come from "consumer needs."
Consumers are willing to complete various demands on the Internet. In addition to saving time, it is because the system makes the online process very intimate, convenient, and smooth. What does it mean? It means that the interests and demands of consumers have been screened, the complicated procedures are skipped, and the next step is directly entered, and the products you may want or the products you are looking for are pushed to you. When you accidentally find that the product you want is nearby you, you may exclaim that the website is so smart and caring; but when you change your mind and don't want to buy, you may feel that the content interferes you or even suspect that the system has stolen your data, monitored your preferences.
Of course, protecting consumer privacy is important, but don't stop progress because of fear of technology.




Think about it, when you walked into convenient store next door before work, the clerk nodded to you and asked kindly, "Is it right to drink ice American coffee today?" What do you feel? Did you feel the warmth? Or the sense of aggression being peeped?




Yes, you might say that this has a lot to do with how closely consumers push content and follow ads. If the purpose of brand application data is to allow consumers to experience a more intimate and beautiful experience, to increase their preference for the brand, and stimulate consumers' consumption contribution. Naturally, it is necessary to think about the situational planning of data application from the consumer's perspective. It is not that the data is collected and used as much as you want. This is often counterproductive.





Marketers may ask that what was the balance between collecting and using data and protecting consumers' rights and interests? How to determine?




For brands, it is imperative to establish first-party data by obtaining consumer approval and authorization. To respect the privacy of consumers, when we collect data usage data, the use of de-identification is the first basic principle of data usage.



The data application strategy is not only focused on what kind of data is received but also should know where is the data applied? Including context, content presentation, and even frequency, all of which are greatly related to the consumer perception created. Brands often require data service companies to propose data application KPIs, but rarely set data application goals in advance. Some people say that data marketing must balance the left-brain and right-brain. I say that brand data applications must constantly empathize. Brands must first establish the goals of data application and the value of achieving performance, and then think about the most effective (often not the largest) use context and frequency of touch from the consumer's standpoint.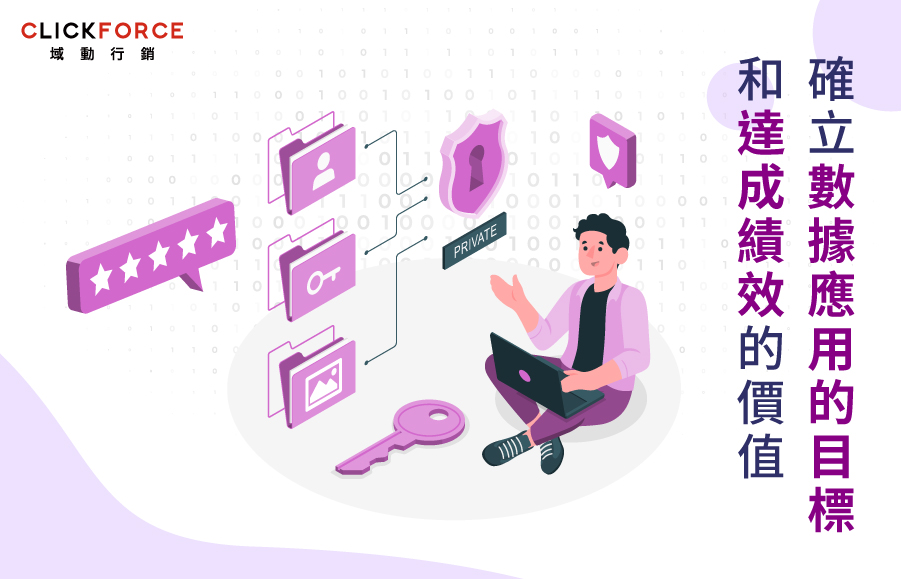 For consumers, if you want to enjoy more convenient, fast, and considerate services, some rights and interests may have to be compromised. Otherwise, you should turn off the WIFI and return to the original face-to-face life. To face the changes brought about by technological evolution, I have always felt that the only way is to face the solution with a more favorable attitude.