根據DMA公佈的【台灣數字廣告統計報告】,2019年台灣數字廣告市場規模已達458.41億,較2018年增長17.6%。數字廣告市場規模不斷擴大,不少行業都在思考"數字化轉型",尤其是COVID-19疫情的爆發,倒逼了很多行業的變革!
CLICKFORCE has more than a decade of experience in digital advertising marketing. In the past three years, we operated more than 300 advertisements for construction projects. It has been found that if the real estate industry is willing to invest resources in digital, diversified digital advertising strategies can be combined with the original traditional marketing methods (Such as: send flyers on the street, large billboards, roadside sticks... etc.). And have a better chance of grabbing the attention of consumers and achieving good advertising results. Therefore, in July 2020, we invited the largest social media platform "Facebook" and the well-known real estate agency company "New Land Developers Group" to jointly publish, share the market trends personally experienced and observed in the industry, and lead the real estate industry towards the digital world.
Landy, the agent partner manager of "Facebook" Greater China, observed the response of the real estate market in the post-epidemic era. The survey found that 65.9% of home purchase intentions were not affected by the epidemic, and even 15.9% stepped up the pace of home purchases. After the recovery in May, it is estimated to be the third the quarterly performance will surpass the same period last year. FB also calculated the profile of Taiwanese home buyers and found that the ratio of males to females is average; the age ranges from 25 to 54 years old each accounted for 25%. Most of them are married or live with a partner, with a full-time job, and belongs to an upper middle class, and only a small proportion of them with children. In the whole speech, Landy described the advantages of real estate advertisers choosing FB as a promotional and sales tool, including a wide range of users, strong interaction, diversified advertising forms, and a good consumer experience. In recent years, FB has continuously developed many high-quality products. Advertising tools, such as chatbots, continuously improve customers' marketing experience and advertising effectiveness on FB.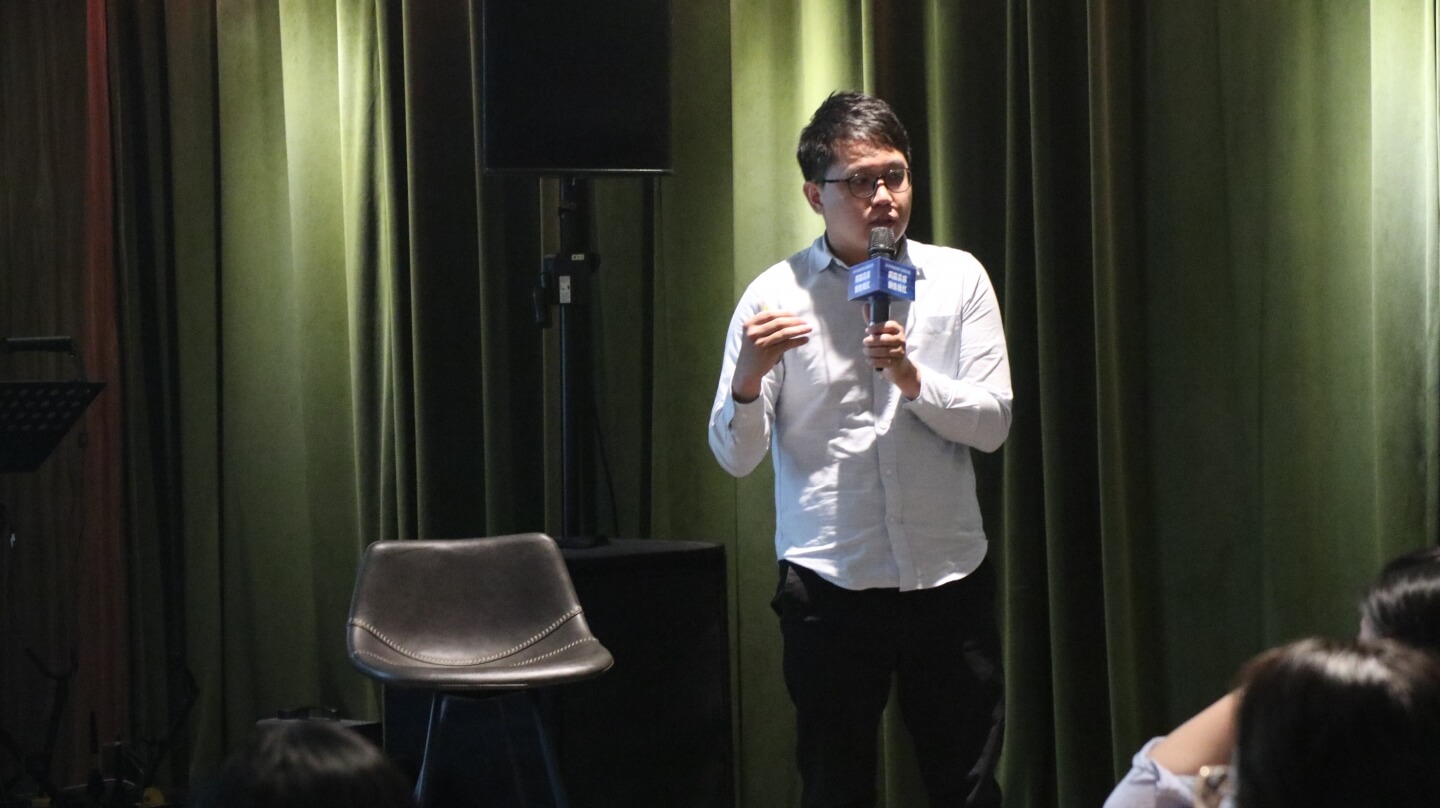 Then Joel, a real estate sale of "

New Land Developers Group

", shared his years of first-line real estate sales experience. Through observation of industry development and questionnaire surveys, he found that in addition to traditional large-scale billboards, online sales are also an indispensable publicity method. Utilizing self-media operations and a huge data database (CRM, DMP), finally increase the added value of the house and attract eye-catching highlights, such as: early bird discount, to help the real estate industry to successfully sell. Joel also used a number of digital marketing cases to make the on-site guests more aware of media resource planning and operation.
At the finale of the conference, Tina, the deputy manager of "CLICKFORCE", shared many years of practical experience in operating real estate advertising, and used CLICKFORCE 's unique real estate customer analysis strategy and multiple sets of data sources to serve real estate customers. In the speech, Tina shared how to use the "hybrid data source" in its own [HOLMES DATA] to extract accurate TA (target group) to help customers achieve the goal of accurate advertising delivery. At the same time, it also proposed data marketing. Three key points: Predict, Multiple and Reach, emphasizing that in addition to accurate data, which can help advertisers grasp the characteristics of the target population, it also requires practical delivery outlets to transfer data. The value of is truly displayed, and good advertising benefits are obtained.
整個演講的核心是期望通過數字營銷趨勢的介紹和案例分享,匯聚房地產行業的數字化應用理念和共識。從社交媒體"Facebook"到房地產銷售公司"New Land Developers Group",再到數據營銷專家"

CLICKFORCE

",現場向來賓傳達了各自領域的專業知識和經驗,會後,嘉賓與講師進行了互動交流。為行業帶來進一步增長和擴張的可能性。