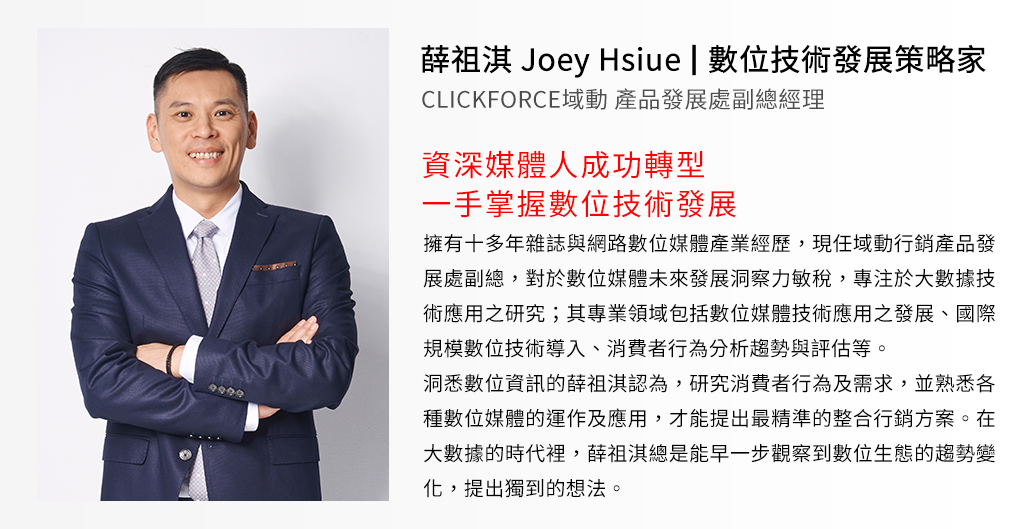 Theglobal Covid epidemic is spreading. After the Anti-epidemic policy in Taiwan was upgraded to the third level, people are asked to stay home and minimize going out. Remote work, real-name registration, online shopping, digital payments, and delivery services are the consequential changes in the quality of life. The boundary between work and home has also become blurred, and the road is sparsely populated because everyone stays home!
What changes have taken in consumer behavior?
Stay at home for a long time makes online shopping more frequent, various major channels have launched different epidemic prevention promotion activities. Unlike in the past, only masks and alcohol were the mainstream products. Now there are more frozen fresh and microwave-based foods and more consumers are like to show off their culinary skills and creativity at home. In addition, in the past, people spend their money on travelling but now has turned into upgrading home epidemic prevention and entertainment equipment. This change drives up the sales of household appliances and 3C products. What else can you do at home? Of course, in addition to working at home, you can also clean the environment, exercise, binge-watch, and even worry about what to eat next meal?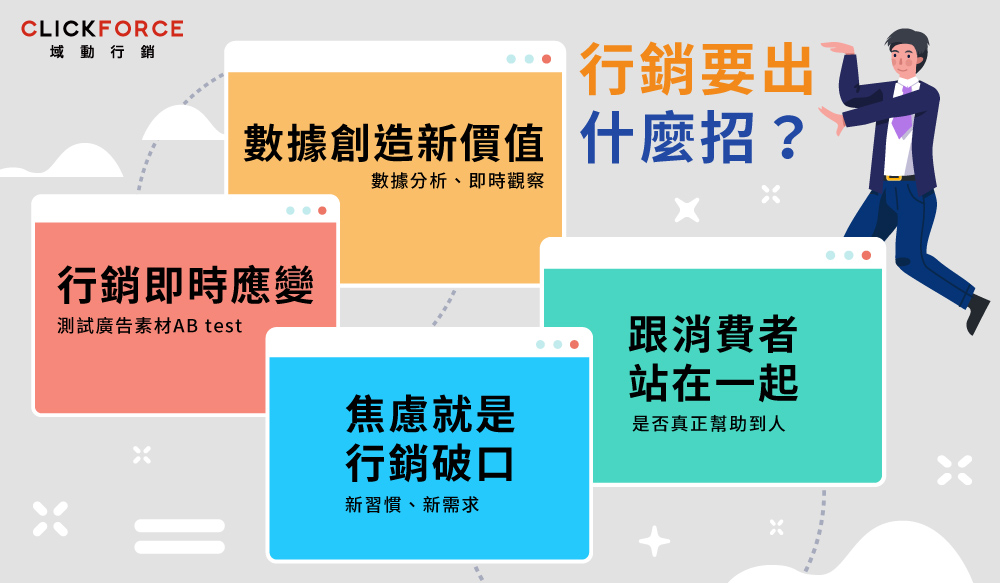 How can advertisers properly plan marketing strategy?
In the panic of the epidemic, marketing still has to be done. At this very moment, it is more important to do an A/B test for advertising materials. Verify and correct ad materials repeatedly.
In response to changes in the epidemic, daily data analysis is particularly important. Using real-time data changes to predict abnormal conditions, what will be the new habits of real-time observation of the market? It is worth watching to create new marketing value.
Brands have the opportunity to speak and let consumers know whether what we are doing really helps people. This is the worst moment but also the best moment to win the favour of consumers!
Properly use customers' anxiety is the best strategy
When the lifestyle changes, there are many new habits that need to be established, and many needs will be created.
Advertisers often ask: What can data help us do?
CLICKFORCE cooperates with many media and brands to provide user behaviour predictions through data collection and analysis, to help marketers understand consumer dynamics in a more real-time manner, to respond to the changing daily life at any time. Brands can use data analysis tools to quickly self-examine themselves, and use analysis reports to find out how to make adjustments to strategic directions under changing conditions. In addition to making preparations for this wave of epidemics to resist the impact of the epidemic, it is also necessary to take advantage of the opportunity to distance ourselves from competitors, gain a deep understanding of customer needs, find the best strategies in response to the market, and provide innovative services.