The advertisements on the market are becoming more and more diverse. How to acquire the target group and catch the attention of consumers?

CLICKFORCE grasps the trend of digital advertising, developing new Rich Media ad format according to market demand every month, and helps advertisers catch the attention of consumers. Now, our latest Rich media formats, Map Ads and Feedback Ads are officially released. Map Ads can help advertisers to encourage their target audience directly walk into their brick-and-mortar store. Feedback Ads allows advertisers to generate leads directly from advertisements, bringing greater benefits to advertisers.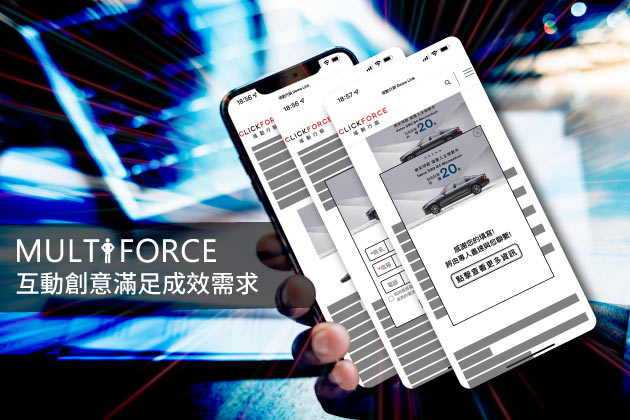 Close the distance between advertisers and consumers - Map Ads


Nowadays, everyone has a smartphone and information acquisition is easy, but how do consumers know where the products are sold or the location of the store?
CLICKFORCE has heard the need of advertisers. Through the GPS, Map Ads can calculate the distance between consumers and the nearest store, and real-time present this information on advertisements. Consumers can not only know the exact location of the nearest store. Also, the Map Ads mechanism allows consumers to understand the actual route, so that consumers can get the goods rapidly and attract consumers to enter the brick-and-mortar store for consumption, achieving the best effect of advertising.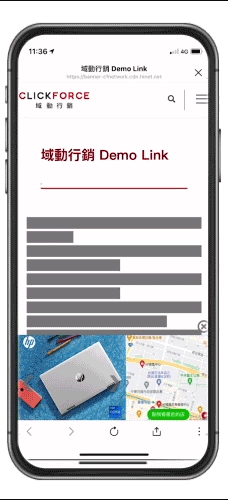 Level up advertising effectiveness, Targeting - Feedback Ads


Get rid of the one-way communication mode, find potential customers by filling out forms, and reach a wider range of users. Interested consumers do not need to be directed to other websites. Through the feedback ads, they can directly apply for and make reservations on the advertisement. Such simple action allows advertisers to generate leads directly from advertisements, level up the advertising benefits.