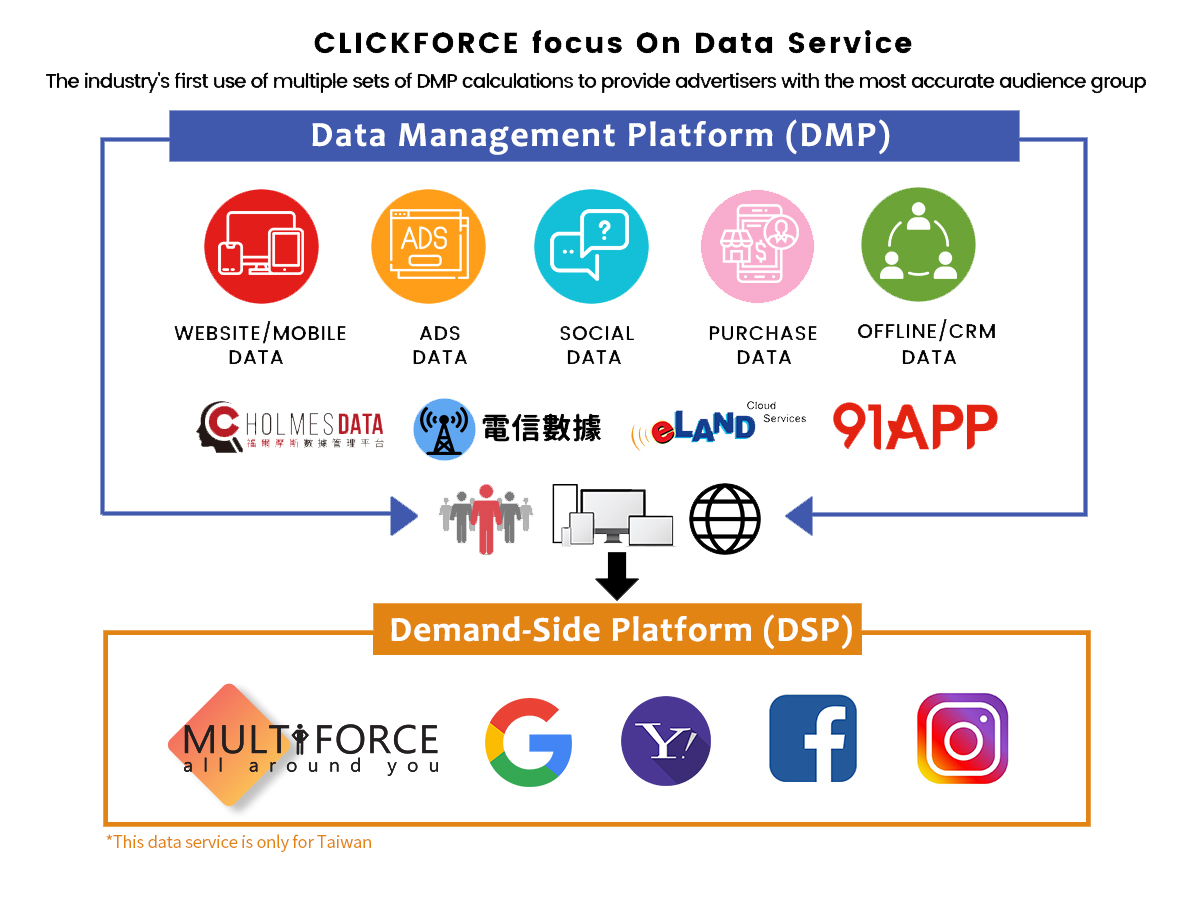 In 2018, CLICKFORCE was the first to announce the concept of "hybrid data" in Taiwan, to clearly depict the outline of the crowd and get more accurate on the audience data, used in various DSP to perform ad-serving, effectively improve advertising effectiveness, provide complete and effective data marketing services for advertisers.

【Hybrid Data】: Collect multiparty data to subvert the established imagination of data, break the boundaries of data sources. We use cross-analyze to count consumers past interests, and predict future behaviors.

【Data Verification】: Data tags are imported into dsp and used on MULTIFORCE, Google, Facebook (IG), Yahoo…etc, allow data verification to find the maximum usage exit.



【Cross-screen delivery】

: Focus on Data, use DSP as tools, it implements advertising strategies for advertisers such as PC, Mobile, Tablet, DOOH, and TV screens.